CPLA offers site planning and project design services for the entire campus landscape.  Projects range in size and scale and include everything from conceptual planning documents to detailed construction level drawings.  Contact Rhonda James or Jonathan Bronk to discuss the project and/or request services.  Project examples may include:
Site Analysis and Recommendations
Site Master Planning
Outdoor Collaboration and Education Spaces
Site Amenity Selection
Green Roof Design
Sustainable Design
Building Foundation/Terrace/Plaza Planting Plans
Campus Memorials and Donor Objects
Campus Exterior Signage and Banners
Transportation Facility Design in coordination with UW-Transportation Services
Stormwater Management and Best Management Practices
Post Occupancy Evaluations
Specific work requests related to landscape maintenance should be directed to Physical Plant Customer Service. For immediate service call 608-263-3333.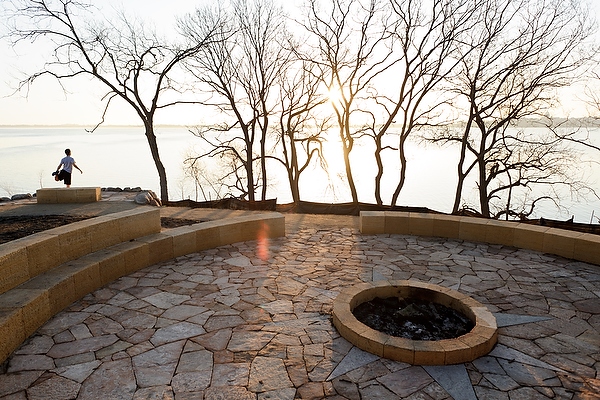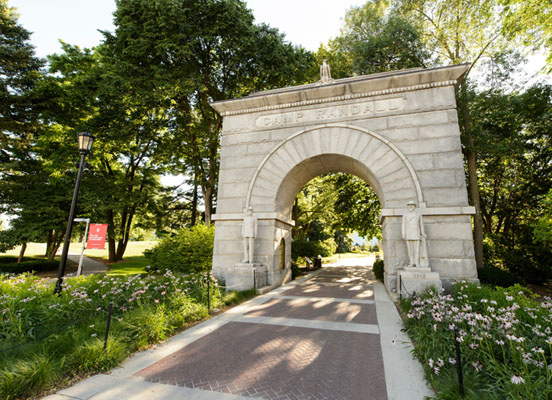 Frequently Asked Questions
This is an accordion element with a series of buttons that open and close related content panels.
Why do we have campus standard site amenities: signs, benches, tables, trash/recycle receptacles, and lighting?
To help create a cohesive campus the site amenities are consistent across campus.  The campus standard pieces have been tested over time and proven to be durable in our tough Wisconsin winters and hold up to intense use of a campus setting.
Contact Jonathan Bronk with your site amenity questions.
What is considered when selecting plantings for campus?
In regard to individual plant selection, our landscape architects work with UW Grounds to meet the over arching goals of the campus landscape as well as selecting the 'right plant, for the right place' in the context of the university setting.
Functionally: What do you want the plant to do?
Aesthetically: What do you want the plant to look like?
Environmentally: What conditions does the plant need to grow?
Educationally: Is the academic body requesting this plant for educational use?
In addition the following considerations included in plant selections:
Climate Control
Visual Control
Physical Control
Erosion Control
Stormwater Management
Noise and Odor Management
Color, Texture, Form, Size (in all seasons)
Soil Conditions
Light Levels
Water Quality
USDA Plant Hardiness
Temperature Ranges
Wind Tolerance
Disease and Pest Interactions
Air Pollution
Snow and Salt Tolerance
Life Span
Level of Maintenance
Cultural Significance
Quantity/Abundance Existing on Campus
How does the Master Plan affect how campus looks and functions?
The Master Plan sets out challenging goals for restoring and enhancing the great outdoor spaces of this university. It reflects the highest aspirations of aesthetics, ecology, and landscape performance. Much like the 1908 Campus Master Plan by Laird & Cret, not every goal is meant to be achieved in the immediate or even distant future. A grand, sweeping vision is necessary in order to plan for the next generation. Just as the UW Board of Regents in 1894 recognized that knowledge never reaches its final goals and requires continual "sifting and winnowing", it is the role of the design teams and the university to understand that the campus will never reach a final state of completion. It is a living organism that is in a constant state of change. For this reason the Campus Master Plan is designed to be flexible, guiding our future progress while staying firmly grounded in the natural and cultural heritage all around us.
Are there goals the campus landscape is trying to achieve?
The Landscape Master Plan lays out a general framework for the 'spaces between campus buildings' as well as identifies seven goals for landscape introductions.  These goals are meant to be a metric by which we can measure success at a campus scale.
Protect and enhance open spaces and create new gathering spaces.
Maintain lands in the Lakeshore Nature Preserve as undeveloped natural areas that support our mission of teaching, research, and outreach.
Protect and enhance known historical cultural landscapes, quadrangles, and courtyards.
Establish open space design principles to guide growth and sustainable development on campus.
Provide a campus environment that supports physical, emotional, and psychological well being.
Enhance the campus as a living laboratory for teaching, learning, and research.
Strengthen the campus connection to Lake Mendota.